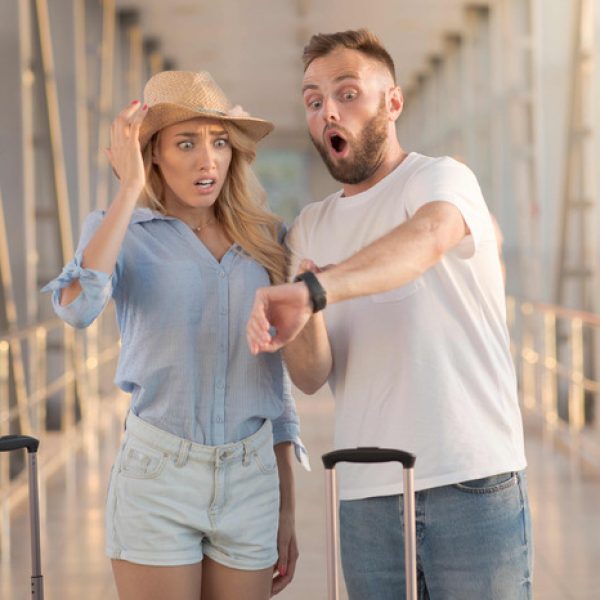 The story of my rookie error
"When we look for the hidden gifts in our mistakes, we find a world of delight and wonder." 
The story of my rookie error
I am sitting here at the airport chuckling to myself for the rookie error of missing my flight home. Luckily having spent the last three days working with a room full of entrepreneurs on personal transformation my mind is fresh with a list of mindset strategies I can call on. The one that seems most appropriate is the importance of "finding the gift in challenge". So here is my chance to put theory into practice. 
Firstly, let me take a moment to acknowledge the pain. I will need to buy a new ticket, which it turns out, is double the cost of the original flight (yikes – I could have been half way to London at this rate!). 
Next, I try to embrace the feelings of discomfort. The frantic searching for a seat on another plane – which is really tricky in this crazy 2023 air travel world where planes are full to bursting, and even more so under time pressure. Then there is the embarrassing experience of twisting and ducking past crowds of passengers as I exit the terminal and again in reverse as I squeeze past the long line of people at security, my new boarding pass in my hand. Excuse me, excuse me, excuse me… 
I'm counting my blessings that I am on a relaxed schedule, so not rushing to connect to a plane, a meeting or a deadline, which means that the extra wait is really no big deal. I am also deeply grateful for having the cash to pay for this by now very expensive mistake. 
Lastly, as I am rerouted from Johannesburg to Cape Town via George, I have lots of spare time to reflect on my mistake (which was to lose track of time as I buried myself into my computer while waiting in the airport lounge) and to devise a strategy to ensure this doesn't happen again. For that I vow to use a reminder alert on my phone that will find me cool and calm at the boarding gates with minutes to spare. 
And yes, I will admit it has occurred to me that perhaps the original plane hit turbulence, crash landed or otherwise was a flight to miss. 
Have a great week and if you find yourself facing challenges, I hope you have the time to find the hidden gift in it. 
Postscript – having shared the story of my mistake with the aircrew on the Johannesburg – George flight they came to my rescue rushing me into the VIP lane to catch the Cape Town flight and that allowed me to rub shoulders with the rich and famous, adding an unexpected delight to my trip and here I am home safely after an adventure to remember.